The origin of Classic Sport Ignition lies within our passion for classic cars. Years of hands-on experience in automotive electronics have enabled us to develop the ultimate ignition system for different classic cars, We also use(d) our own classic cars for testing.
All is installed into a special housing which can't be distinguished from the original, your classic will keep its authentic look. Because of the stronger spark and accurate timing, the engine will start better and run more regularly when idling.
 Additives have drastically changed the characteristics in modern petrol which doesn't correspond with the factory settings of your car. Our CSI Ignitions guarantees an optimum combustion as a result of modified advance curves, of which your engine will perform better at all revs.
The Classic Sport Ignition is developed for the classic race and rallysport and has proved their versatility in Monte-Carlo Rally Historic, Wintertrail, Tulpenrally, Carrera Copacabana and Amsterdam-Beijing Rally, amongst others.
Why you should choose for an CSI ignition:
The contact points, mechanical advance / vacuum parts have been replaced by modern electronics. Tolerances in the timing are now a thing of the past!
The electronics are totally integrated into a housing that resembles the original. Once the distributor cap is fitted, there is no visible  difference.
Proved their versatility in classic rallying Monte-Carlo Historique, Wintertrail, the Tulip Rally, Carrera Copacabana and Amsterdam-Beijing amongst others.
What Our clients Say About Our Ignitions.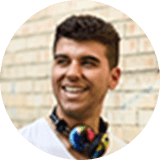 "Effective recommendation letters contain the "Who, Why, Where, When, What, and How" that you may be familiar with from journalism. Modified for business correspondence, this means you should explain:"
Owner Moss Enterprises UK